Shortly before half-past twelve, June 14, the alarm was raised, prompting an immediate response from fire crews from Ledbury, Hereford, and Ross-on-Wye. The fire teams descended on Preston Cross, near Ledbury, where the coach, reported as being well alight, had come to a halt.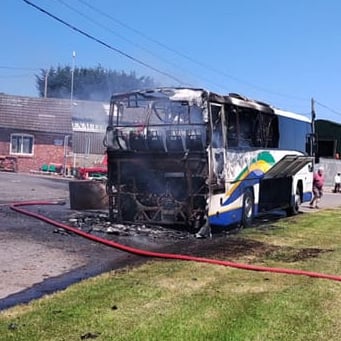 Employing a variety of equipment, including two hose reel jets, breathing apparatus, and thermal imaging cameras, the brave firefighters managed to quell the inferno. A spokesperson from Hereford & Worcester Fire and Rescue Service commended the teams' swift actions and confirmed that all passengers had been safely evacuated, with dampening down procedures commenced to prevent any potential reignition of the fire.
Traffic along the A449 began to ease slightly when authorities managed to reopen one lane just after 1.25 pm, following the unexpected and alarming event.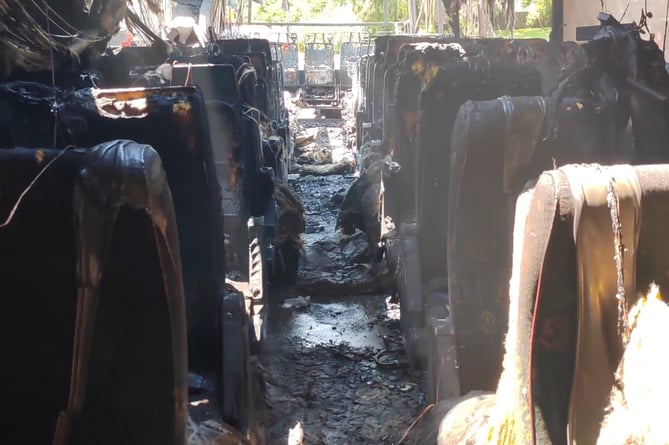 In the aftermath of the fire, there was an outpouring of support from locals on social media, highlighting the strong sense of community spirit in the face of adversity. Becky Atkins applauded the local residents, stating: "Locals were also very helpful and supportive to the kids, thank you!"
Paul King chimed in to acknowledge the exceptional work of the firefighting teams, remarking: "Oh dear that's not a good end, well done to the crews who attended."
Additionally, Zena Clueit expressed concern for the passengers' safety, commenting: "Hope everyone got out safely."