Police 'break up' illegal rave on edge of village
Thursday 28th July 2022 10:00 am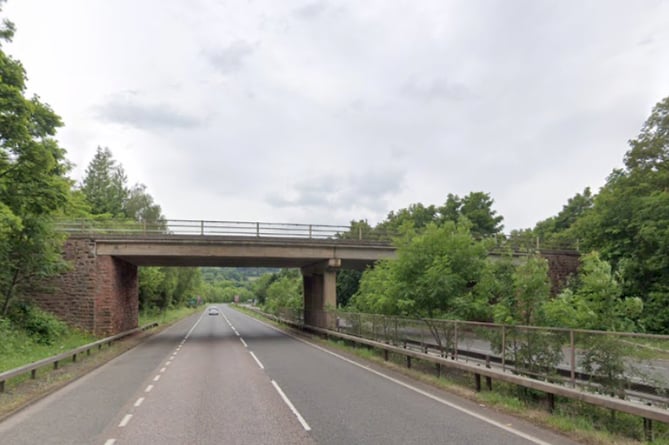 Police were called to the rave just off the A40 near Whitchurch
()
Subscribe newsletter
Subscribe to our email and get updates right in your inbox.
A POLICE chief has warned that raves are "illegal and dangerous" after officers reportedly broke one up near a Wyeside village.
The rave near Whitchurch was "peacefully and safely" dispersed a week last Sunday (July 17), a West Mercia Police spokesperson said, although some residents said "music was still playing well into the morning".
Officers were alerted to reports of a "large gathering and loud music", and found an "unlicensed music event" just outside the village, off the A40 dual carriageway, they added.
They ordered organisers to break the rave up and used powers under section 63 of the Criminal Justice and Public Order Act 1994 to prevent anyone else from attending.
The event was reportedly dispersed peacefully and safely, although some residents have said "music was stil playing well into Sunday morning".
Chief Inspector Ross Jones said: "Our main priority is, and always will be, the safety of our local communities.
"With that in mind, we won't hesitate to use the powers available to us, as we did at the weekend, to disperse such events.
"You might wonder why we want to stop people who 'just want to have fun'.
"The answer is that not only are unlicensed music events illegal but most importantly they are not safe."
He said that unlike illegal raves, licenced events have safety and security measures, such as crowd control and emergency services access.
"There is absolutely no doubt that this planning and preparation saves lives and it simply doesn't happen with unlicensed events," he said.
"As well as a significant safety issue these events can also be hugely disruptive to the local community and can be costly for the landowners if their sites have been broken onto."
He urged residents to report any signs of illegal raves, including large groups gathering in out of the way locations, social media promotion, and vans and cars unloading music equipment and generators in remote rural areas, disused quarries or industrial buildings.
Landowners might also spot cropped gate bolts, damaged fencing and hedgerows, and vehicles entering fields or open spaces.
"It is easier for us to deal with these unlicensed events by intervening early," he said.
"If you think one is being planned near you, please report it as soon as possible."
Some blasted the police response, one saying: "I say rave on and West Mercia needs to get serious on real crime."
But one poster backed the police action, saying: "People claiming its just others enjoying themselves obviously don't live by these raves.
"Having to put up with the noise, sometimes for days. The rubbish left behind including drug paraphernalia, people urinating or worse in gardens and fields. Either organise a legal gathering or go to a concert."
Comments
To leave a comment you need to create an account. |
All comments 0