A collision at Cross Ash around 11am yesterday (Friday, April 7) closed the road through to Abergavenny.
A motorcyclist was attended to by paramedics as an air ambulance landed in a field belonging to George Sevenoaks.
A bystander told the Beacon that the collision happened around 11am between the two sharp bends in the 30mph zone. An air ambulance was quick to get to the scene as police cars and motorbikes moved to close the road.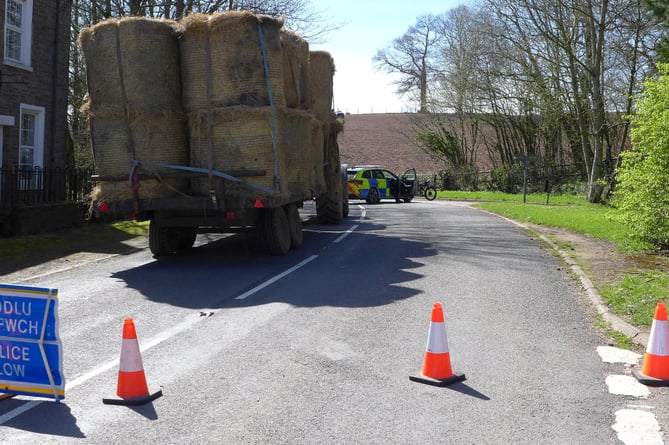 A tractor and trailer waits for the road to be reopened. It was not involved in the collision
(Desmond \pugh)
It is thought a man riding a vintage motorcycle was involved: the son was also on a vintage motorcycle.
It is not thought the collision was serious.
A local resident was asked by police to slow traffic down on the approach to the road closed sign.
The air ambulance has now left the scene.
Police are now investigating the collision which is not thought to involve another vehicle