Hereford Museum has received a special donation from a generous donor, Dr Jerry Davis, who gifted a rare 1200-year-old silver penny to the museum.
The penny dates back to the reign of King Offa, the famous eighth-century ruler of Mercia, and was minted in Canterbury by coin-maker Babba between the years 783-792. The metal detectorist found the 'King Offa' penny in a field in Marden, just a few miles north of the museum where it will be displayed. The donor bought the coin at an auction in 2022 and offered it to the museum at minimal cost. Public donations received through the Herefordshire Museum Service Support Group helped the museum to purchase the coin.
The museum is thrilled to acquire the penny, and it will go on temporary display in Hereford Museum from March 1 to May 31, 2023. In the future, the coin will be put on display in Hereford's state-of-the-art museum and art gallery when the doors to the new building on Broad Street open in 2025.
Judy Stevenson, the museum team leader, expressed her gratitude for the donation and the support and generosity of people and their enthusiasm for their local heritage and past stories. The museum is excited to display the penny alongside other significant treasures like the Herefordshire Hoard. Dr Jerry Davis is delighted that the rare artefact will be displayed alongside other fantastic treasures in Hereford's redeveloped museum, adding that rare artefacts help people make a connection with history that words alone cannot always do.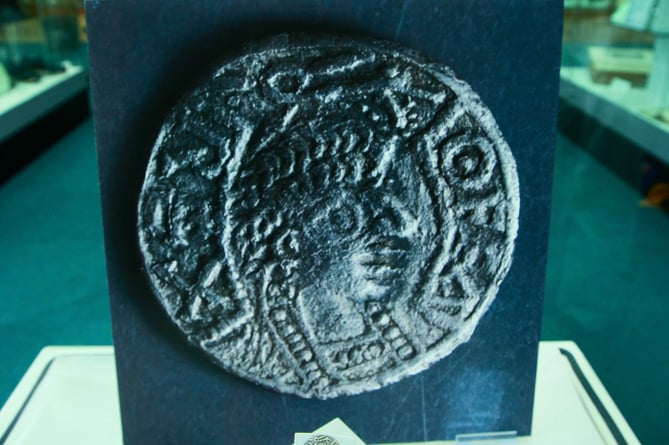 The Marden and Sutton area where the coin was found is also the location of 'Offa's palace', the royal estate that continued to exist for centuries after the time of the kings Offa and Ceolwulf II, whose head appears on other coins that form part of the Herefordshire Hoard. The museum's acquisition of the penny is of huge interest to Herefordshire, given King Offa's historical significance in the county, where he is said to have murdered King Ethelbert of East Anglia. Ethelbert's decapitated body was laid in Marden Church before being transported to Hereford in 794, and a shrine to St Ethelbert remains in place in Hereford Cathedral.