Badger Cull is given the go ahead in South Herefordshire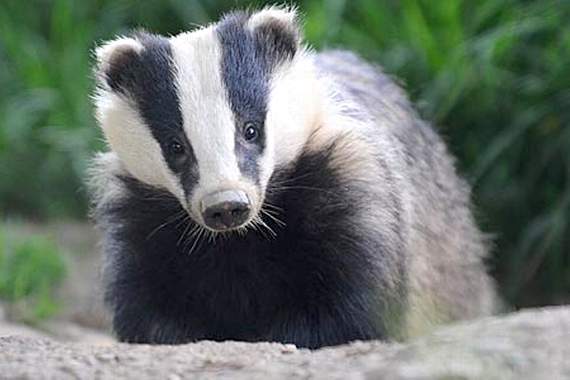 Subscribe newsletter
Subscribe to our email and get updates right in your inbox.
In a bid to tackle Bovine TB, a badger cull has been extended in England. On Tuesday, August 30th, the Government granted licences for parts of Herefordshire, Gloucestershire, Cornwall, Devon, Somerset and Dorset.
Last week, the news was 'leaked' to the BBC that the Government was planning to extend the badger cull to more areas, but it was officially confirmed yesterday (Tuesday.)
The cull has taken place Gloucestershire and Somerset since 2013 and it was extended to Dorset last year.
Last year, the cull was met with some fierce opposition, and as Ross-on-Wye was on the border of a badger cull area which covered Gloucestershire. Approximately 100 local people took part in a protest in July 2015.
Many local people have since vocalised their objections to the extension of the badger cull. On the?Ross Gazette's Facebook page, Don Murray wrote:?"Disgusting and not necessary. England should carry out a vaccination program like in Wales. Far more affective and a lot cheaper, plus the important fact that wildlife doesn't have to be unnecessarily killed."
The Herefordshire Green Party is calling on Lynn Truss, the Environment Minister, to halt plans for badger culling in Herefordshire and elsewhere.
The Greens say the policy is "inhumane and not supported by science." They believe that it will lead to injury and suffering, and will exacerbate problems by dispersing badgers and spreading the disease out of the area they live in.
Green Party Councillor Felicity Norman said:?"New research, funded by DEFRA, and led by Professor Rosie Woodruffe, clearly shows that contact between cattle and badgers is minimal and that contamination is most likely to be through contaminated pasture and dung. This suggests that better management of pasture is one way to reduce the problem, and that culling will not improve the situation."
Many people in the agriculture industry, however, firmly believe that a badger cull is an effective way to prevent bTB. NFU President, Meurig Raymond said: "Bovine TB remains a huge threat to beef and dairy farmers in large parts of the country. More than 28,000 cattle were slaughtered in England last year because of it, and nearly 4,000 herds that had previously been clear of the disease were affected.
"Farmers facing a daily battle against bTB in those areas that have been granted licences for badger control operations this year will welcome the news that finally action is being taken to tackle the reservoir of disease in wildlife in these areas.
"The chief vet has made it clear that dealing with the disease in both cattle and badgers is essential to tackling the disease effectively and that proactive badger control is currently the best available option for dealing with the disease in badgers. The number of areas that have expressed interest in carrying out badger controls in future years not only shows the sheer extent of the bTB problem farmers are facing but also the industry's continued commitment to playing its part in tackling this devastating disease."
Comments
To leave a comment you need to create an account. |
All comments 0