Call for hedgehog sightings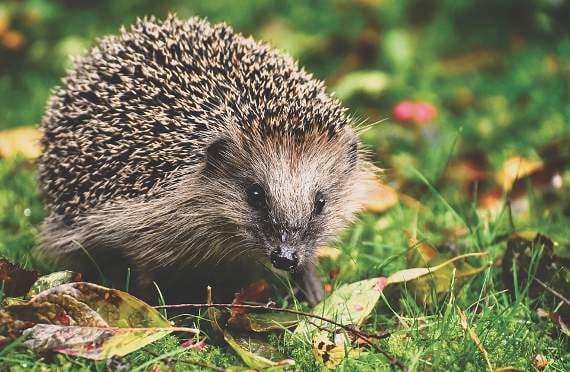 Subscribe newsletter
Subscribe to our email and get updates right in your inbox.
Hedgehog Street is calling for more people to record sightings of hedgehogs. It is revealing, for the first time, a heatmap showing which counties in Britain are recording the most and least number of native hedgehog sightings. It solely records where sightings of hedgehogs have been recorded.
Members of Hedgehog Street are hoping to rally more people across Britain to record their sightings, to add to their understanding of where hedgehogs are living, and where they are in need of most help.
Emily Wilson, Hedgehog Officer for Hedgehog Street says: "We're so pleased that people across the country, from rural Hampshire to urban landscapes such as Greater Manchester, are actively recording sightings of hedgehogs when they see them.
While the heatmap does not reflect actual hedgehog distribution, the more data we can gather, the better picture we have of where hedgehogs are located across the British Isles, which helps us to protect these beautiful but endangered animals."
The areas with the fewest sightings recorded include Bath and north-east Somerset, the Isle of Wight and Bristol. The heatmap also revealed that data from Wales, Scotland, Northern Ireland is also very sparse.
Emily continues: "A lower number or no sightings doesn't necessarily mean there are less hedgehogs in the given area, but simply that we're not being told about them. Therefore, we're asking anyone who sees a hedgehog to record their sightings on the Big Hedgehog Map - so if you're lucky enough to spot one, please log your hog!"
As well as logging sightings of hedgehogs, the BIG Hedgehog Map can also record when someone has made a hedgehog hole in or under their garden fence or wall – something Hedgehog Street strongly encourages people to do, as this allows hedgehogs wider access to food, shelter and mates.
To record sightings of hedgehogs, or to map a hedgehog hole, please visit: www.bighedge hogmap.org and to register as a Hedgehog Champion or for more information about hedgehogs, visit: www.hedgehogstreet.org.See this week's paper for more stories like this, available in shops and as a Digital Edition now.
Comments
To leave a comment you need to create an account. |
All comments 0