A local business owner has been found guilty of fly tipping and neglecting his duty of care when disposing of business waste at Haugh Woods in Hereford.
Hereford Magistrates' Court heard, on 21 February, the case of Sam Luke Richards, 32, a former resident of Meadow Park, Hereford.
In May 2022, an Enforcement Officer from Herefordshire Council's Community Protection Team had discovered evidence in the fly tipped waste, linking it to a business owned by Richards.
During the investigation, Richards claimed that he had hired a waste collector through Facebook and had paid them to remove his business waste. However, the Enforcement Officers soon uncovered that Richards had concocted the story, provided false information, and even created a fake Facebook profile for the supposed waste collector.
Richards, who now resides on Bilford Road, Worcester, pleaded guilty to fly tipping and transporting waste without a waste carriers licence. The court ordered him to pay fines and costs amounting to £1,880.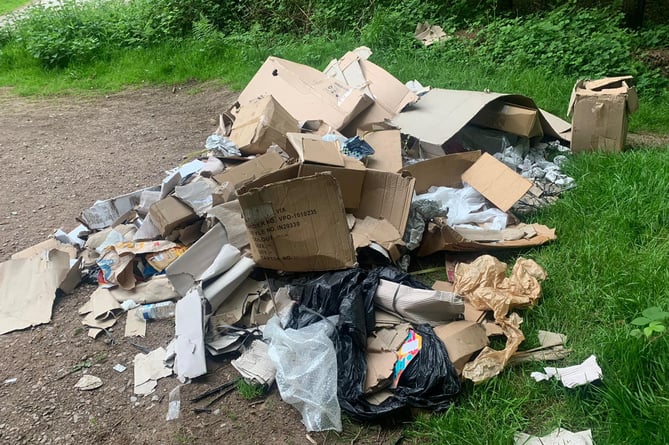 Marc Willimont, Herefordshire Council's Head of Public Protection, commented on the case, saying, "Here we see yet another case where someone thinks it's okay to dump rubbish and then cover their tracks by making up a story when challenged by our Enforcement Officers. Using the excellent evidence provided by our officers, we are pleased that the court saw through this and fined him, also helping us to recover some of our costs."
Fly tipping can lead to severe penalties, including an unlimited fine and/or up to five years in prison. Herefordshire Council's Community Protection Team investigates unlawful waste disposal, fly tipping, and business waste Duty of Care offences. To report fly tipping, visit the council's website or call 01432 261761.