Sixth form students from Ross assisted a local charity shop with their remembrance display.
With the help of years seven, eight, and nine, a display was put together by Ross students, consisting of ceramic and paper poppies.
John Kyrle High School students wrote down their reflections on remembrance and what it meant for them onto the paper poppies which featured in the display.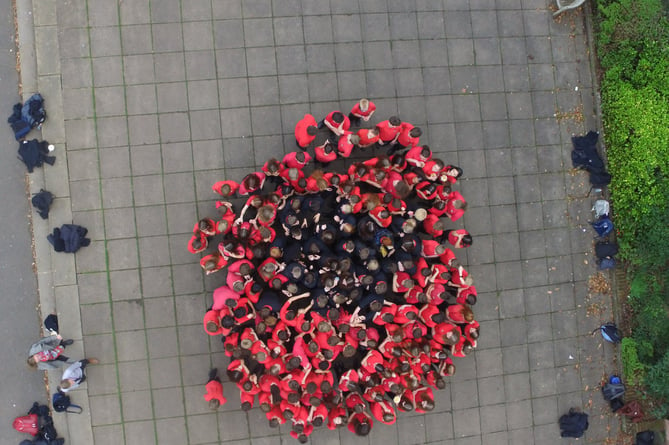 Sixth form students put up the display in Barnados charity shop on Ross High Street on November 11, and on the same day pupils from the high school used their uniform colours, red shirts and black jumpers, to make themselves into a shape of a poppy from above; teacher Neil Pritchard took the photo using a drone.