The inaugural Children's Book Festival in Ross-on-Wye proved a resounding success over the weekend. The festival's lively kick-off saw the town's Mayor awarding certificates and book tokens to children who shone in writing and drawing competitions, an initiative hosted in collaboration with local schools.
The day was studded with an array of workshops and activities that underscored the festival's success. A popular highlight was a workshop led by author and illustrator Elka Evalds at the town library. Additionally, Ross Community Garden served as a hub of excitement, hosting trails, storytime sessions, and the opportunity to engage with local authors, including Charlotte L Taylor and Nan Morgan-Dew.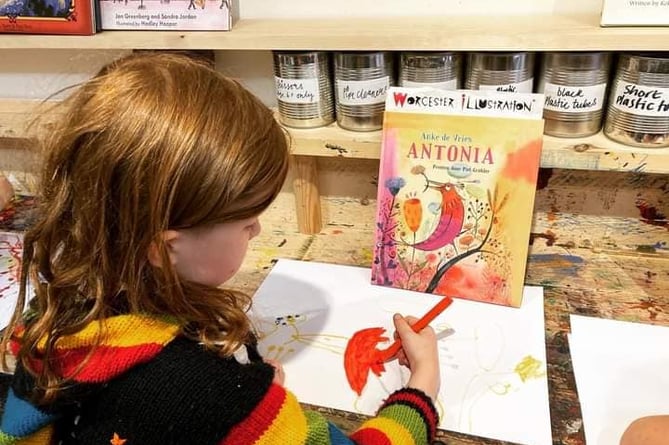 Art Studio Ross, too, was a hive of creativity, hosting well-attended workshops that thrilled young participants. The town's local businesses joined in on the festivities, creating a character trail throughout various shops, a unique venture that was embraced by the community.
The festival reached its denouement with a screening of 'Matilda The Musical' at St. Mary's Church Hall, facilitated by Flicks in the Sticks.
"We are delighted with the success of this festival," said Tim Shelley from the Steering Group. "Supported by Ross Town Council and Ross Library Development Group, our hope is that this festival will now grow and inspire many more children to immerse themselves in books." Ross-on-Wye's inaugural Children's Book Festival not only delivered a fun-filled weekend but also planted the seeds of an annual tradition.