Ross Carnival 2022 cancelled, plans in place for a 2023 return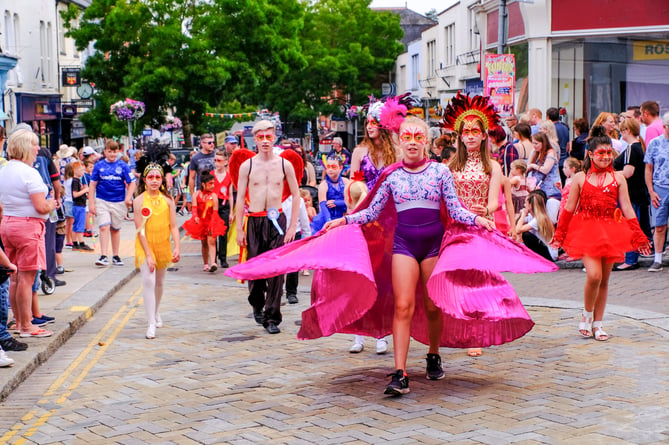 Subscribe newsletter
Subscribe to our email and get updates right in your inbox.
Ross carnival will no longer be going ahead this year, organisers have said.
Whilst Ross-on-Wye Carnival 2022 has been cancelled, carnival organisers will focus on making 2023's carnival bigger and brighter than ever before.
The pressures of covid and lockdowns has impacted the volunteer force of the carnival, severely restricting the number of people who can help in getting the carnival up and running. Subsequent calls for new volunteers has not yielded the results required for a 2022 carnival.
This was compounded by the lack of certainty around what covid restrictions might be in place through the summer, around the time when organisers would usually be getting things in place, towards the end of last year.
Knock on effects from covid also affected the carnival plans. Businesses and usual sponsors of the carnival, having had to deal with lockdowns and economic challenges, were much less able to put money towards supporting the event.
With the lack of sponsorships coming through, alternative approaches to the carnival were considered. One such idea - which was carried out by Monmouth's carnival - was to dispense with the parade and just have the event on the Ropewalk.
Chairman of Ross Town Carnival Andrew Buffrey told the Gazette: "With the lack of normal sponsorships coming though, we were scrambling around trying to find alternatives and that was proving to be very very difficult. Some people were saying to me, 'It's not really a carnival without a parade, it's just a fete'. Doing half an event is worse than doing nothing, so that's the decision I've made. So next year, we should be back with a vengeance."
Bookings are already being put in place for next year's acts, so full advantage is being taken of the early start on 2023.
Comments
To leave a comment you need to create an account. |
All comments 0