What are your thoughts on this year's Eurovision Song Contest? Email your thoughts to [email protected] to get a mention in the paper, or find us on Facebook, Twitter.
The United Kingdom has stepped up to host this year's Eurovision Song Contest on behalf of Ukraine. With the M&S Bank Arena in Liverpool as the stage, the world will witness the grandeur and talent of the Eurovision finalists on Saturday, May 13.
This remarkable twist comes after Russia's invasion of Ukraine, rendering it unsafe for the winning country to host the contest. As the runner-up of the 2022 competition, the UK embraces this honour and promises an unforgettable evening of music and entertainment.
On May 9 and May 11, the semi-finals will captivate audiences, leading up to the highly anticipated Grand Final on May 13. Set against the picturesque backdrop of the River Mersey, the M&S Bank Arena will be buzzing with excitement as the contestants vie for the coveted Eurovision crown.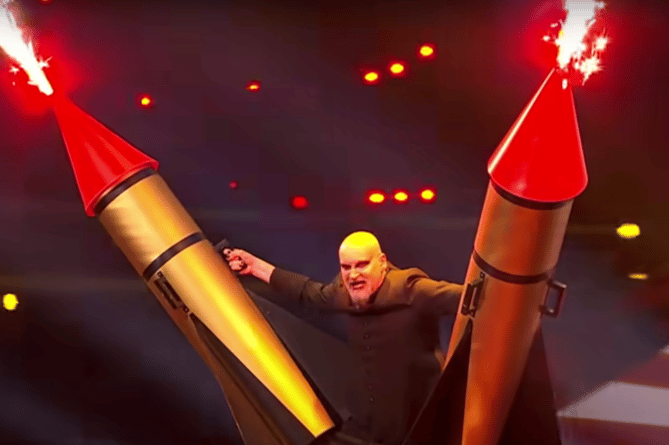 Croatia's entry into Eurovision 2023
(Eurovision Song Contest)
Graham Norton, Alesha Dixon, Hannah Waddingham, and Ukrainian singer-songwriter Julia Sanina will grace the stage as hosts, ensuring a night filled with glamour and charm. And fear not, Eurovision enthusiasts! The event will be broadcast live at 8pm (BST) on BBC One, BBC iPlayer, BBC Radio 2, and BBC Sounds.
As the evening unfolds, all eyes will be on the remarkable lineup of talented performers from across Europe. The Grand Final will feature the successful acts from the semi-finals, joined by the "Big Five" countries: the United Kingdom, France, Spain, Germany, and Italy. Ukraine, last year's champion, will also have an automatic spot in the final.
The United Kingdom's entry, by singer-songwriter Mae Muller, will grace the Eurovision stage with her track, I Wrote A Song Drawing the coveted closing spot in 26th position, Muller aims to dazzle the audience and leave a lasting impression.
The Eurovision Song Contest 2023 promises to be a dazzling spectacle of music, talent, and unforgettable moments. So mark your calendars, gather your friends and family, and get ready to cheer for your favorite acts as they battle for Eurovision glory. It's an event you won't want to miss!