The Met Office have issued a yellow warning for much of the south of England including Ross-on-Wye. More rain has been forecast and there is a chance of floods and disruption.
The warning has since moved south and no longer covers Ross-on-Wye.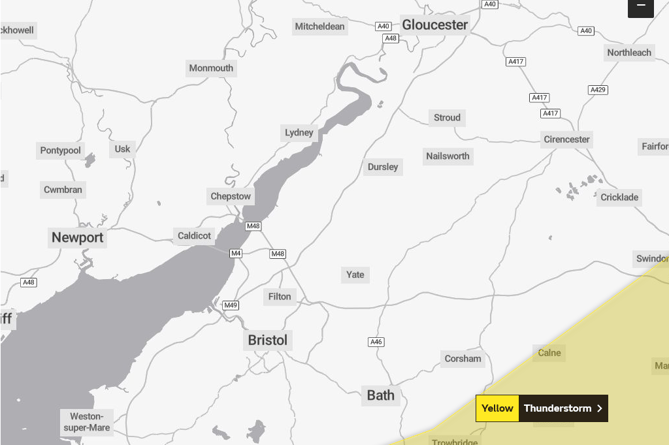 A map of the Severn Estuary area with a yellow alert warning line south of Bath.
(The Met Office )
Hereford and Worcester Fire and Rescue have issued an advisory asking people to take care and monitor forecasts and traffic alerts, including local radio.
While some places stay dry, others are likely to see thunderstorms with torrential rain during Wednesday, bringing possible disruption.
What can be expected under a yellow alert:
Flooding of homes and businesses could happen quickly, with damage to some buildings from floodwater, lightning strikes, hail or strong winds.
Fast flowing or deep floodwater is possible, causing danger.
Where flooding or lightning strikes occur, there is a chance of delays and some cancellations to train and bus services.
Spray and sudden flooding could lead to difficult driving conditions and some road closures.
Power cuts might occur and other services to some homes and businesses could be lost.