Hereford & Worcester Fire and Rescue Service firefighters are gearing up for the fourth Stu's Phoenix Challenge, in honour of their late colleague Stu Crebbin. The event will see around 40 participants walk the classic Bannau Brycheiniog Horseshoe in Wales, covering approximately 12 miles on Sunday, 11 June, all in aid of The Fire Fighters Charity.
Stu's bravery extended far beyond his service to the fire department. Despite a gruelling 12-month battle with cancer, and undergoing intensive chemotherapy and immunotherapy sessions, he undertook the Brecon Beacons 10 Peaks Traverse (East to West) as part of his Phoenix Challenge team in 2020, demonstrating an awe-inspiring spirit that outlasted his passing in March 2021 at age 46.
This year, the Phoenix Challenge, spearheaded by Hereford Crew Commander Spencer Jones, takes on a shorter route to encourage wider participation from serving and retired members of the fire service, as well as friends and family. The fundraising endeavour has amassed a commendable £22,620 over the years and continues to maintain its momentum in honour of Stu.
Reflecting on the popular former firefighter, Stu's family said: "Stu was dedicated to raising money for The Fire Fighters Charity and specifically asked for donations to be made to this charity on his behalf so we know he would fully support and love this event."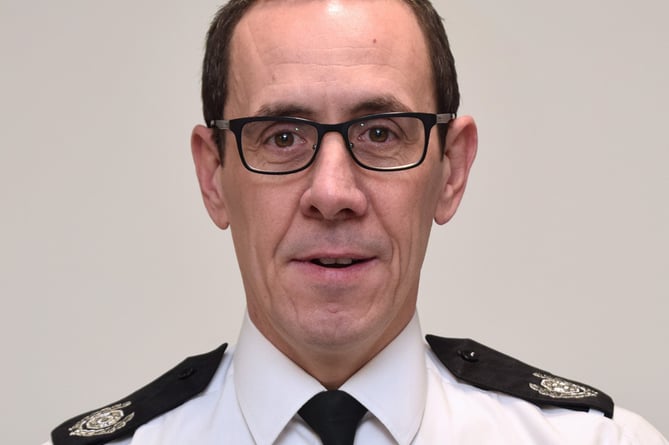 In an emotive rally, they encouraged participants: "Go and make him proud and keep the momentum going! We are certain he will be with you all that take on this 2023 challenge."
Spencer also paid homage to his fallen comrade, acknowledging the outpouring of support following Stu's passing: "The response from fire and rescue services and colleagues across the country was overwhelming and showed what a popular and inspirational individual he was - far beyond just the fire service he worked for."
Stu's sister, Sam, is expected to attend the challenge weekend, eager to share cherished stories and memories of her brother.
For those wishing to contribute to the cause, a JustGiving page has been established at justgiving.com/page/stu-s-phoenix-challenge-2023. If you are interested in partaking in the walk, which starts at 10.30am, you can email Spencer at [email protected]. Assemble your walking boots and join the Phoenix Challenge in honour of a true local hero.