Parking chaos anger over school expansion scheme
Thursday 18th November 2021 9:00 am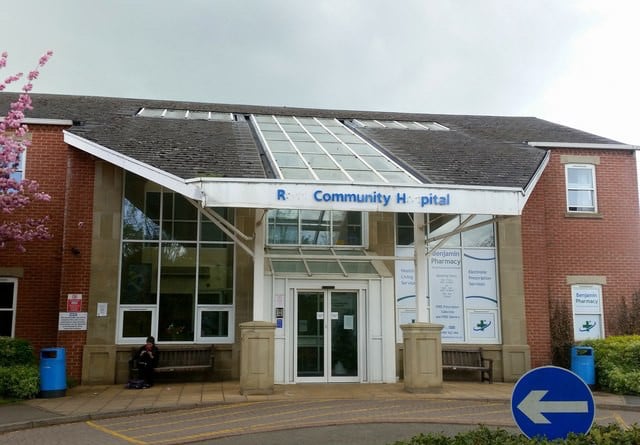 Subscribe newsletter
Subscribe to our email and get updates right in your inbox.
A PRIMARY school has been given the green light to provide more classroom space, despite objections from neighbours about traffic and cars blocking pavements and driveways.
St Josephs RC Primary School in Ross-On-Wye's The Avenue has been granted planning permission to build a single-storey extension on the side of its detached hall to create two more classrooms.
But some local residents are unhappy about the scheme, claiming they already have their driveways blocked by staff and parents' cars.
Judith Stares told Herefordshire Council planners she had "great concern" about "ongoing problems with parking and traffic".
"Residents are constantly unable to access their driveways, and neither are delivery vans or emergency services," she said.
"The Avenue is too narrow for parking on both sides, which is common during term-time.
"There is a constant danger of children or elderly persons being injured due to the lack of view caused by parked cars.
"These cars belong to both parents and staff, and are frequently left all day.
"Any increase in school numbers will exacerbate this problem unless the school authorities accept some responsibility and take appropriate measures."
She was backed by Elspeth and Chris Keeling, who told planners most street residents were elderly, some with mobility issues.
"As St Joseph's is a Catholic school, its catchment area reaches far beyond Ross and many of its pupils must be transported to school by car.
"This results in severe congestion in the Avenue, at both ends of the school day, and many parents resort to parking on pavements and across residents' drivewaysâ?¦
"We and our neighbours have frequently been unable to enter or exit our properties without experiencing some issue or confrontation with parents."
They said OAPs had been unable to use the pavement, while ambulances and other medical staff had been blocked on "several occasions".
"In addition, this is a clear danger to the school and nursery childrenâ?¦ making their way to parents' cars."
They claimed the police and local councillors had tried to improve the situation, but the headteacher and governors had been "unwilling to take any action to alleviate the problems" after they met two years ago.
"Adding two more classrooms, with potentially 40 to 60 extra cars at each end of the day will make the situation far worse," they added.
Mike Dunsby, whose daughter attends the school, told planners: "We witness inconsiderate parking on a daily basis and have spoken to parents when they have parked across both our and our neighbours' drives, only to be met with unacceptable manners on some occasions."
Ross-on-Wye Town Council said they had no objection as long as the new classrooms were for existing pupils, and not to increase school numbers
But while the council's planning officer said the school maintained that the immediate objective was to segregate year groups into separate class rooms, they had raised "strong concerns" when a possible condition restricting roll numbers was raised, "thereby suggesting the intention to increase children numbers further down the line."
However, while accepting that more cars "would exacerbate any pre-existing amenity issues experienced by local residents", the harm would "fall short of being sufficient to withhold planning permission," they said.
They added that the scheme would resolve overcrowding in two very busyclassrooms of mixed year groups.
Planning permission was approved on condition that a travel plan containing measures to promote "alternative sustainable means of transport" for staff, visitors and pupils, was implemented.
The council's transportation department said the target of getting 50 per cent of pupils to walk to school was "very realistic".
Comments
To leave a comment you need to create an account. |
All comments 0