Jesse Norman MP reaffirms calls for Boris Johnson's resignation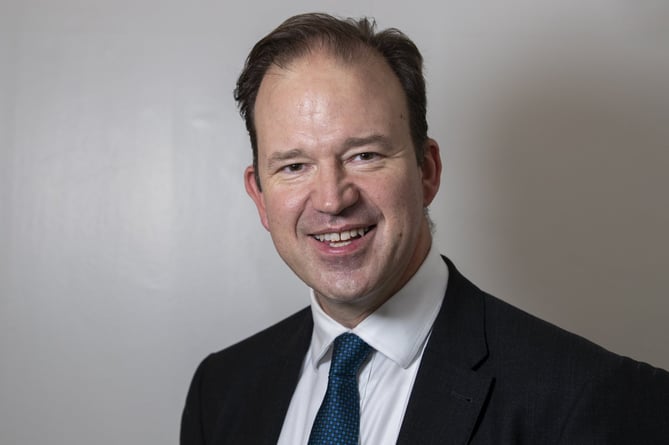 Jesse Norman MP.
(© MoD/Crown Copyright. )
Subscribe newsletter
Subscribe to our email and get updates right in your inbox.
Hereford and South Herefordshire MP Jesse Norman reaffirmed calls for the prime minister Boris Johnson's resignation last night (June 7), prior to today's resignation.
It has been reported that the PM has spoken with the Tory 1922 Committee chairman Sir Graham Brady and agreed to resign with a new leader set to take his place by October.
In something of an "I told you so" moment, Mr Norman took to Twitter to write: "Exactly a month ago: 'All these things are at odds with a decent, proper conservatism: with effective teamwork, careful reform, a sense of integrity, respect for the rule of law and a long-term focus on the public good.'"
As Boris Johnson's cabinet crumbles away, Mr Norman can be seen having a little fun at the PM's expense on social media.
The deluge of cabinet ministers and secretaries resign follows Boris Johnson's apology for appointing Chris Pincher to a government role after being told about a misconduct complaint against him. The PM admitted he had been told about the complaint in 2019, but failed to act on it. Chancellor of the Exchequer Rishi Sunak and Health Secretary Sajid Javid were amongst the first resignations following the PM's apology. Mr Pincher was suspended as a Tory MP last week.
Boris Johnson now hold the title for the prime minister who's suffered more resignations in a single day than any other prime minister in history.
It has been reported that the PM's sacking of levelling up secretary Michael Gove has not gone down well within the Conservative party. It has been seen by some as an act of petty revenge.
Mayor of Ross Ed O'Driscoll (Liberal Democrat) mused on social media how likely a smooth resignation from the PM would be. He posted on social media: "What would happen if Johnson resigned from the Tory party, along with a significant number of his loony supporters, while still PM then called a GE? Liberal Democrat/Labour government? Wouldn't put it past him to believe he could win an election with the Boris Party."
The Gazette reported, June 8, on the Hereford and South Herefordshire MP's letter to the 1922 committee calling for the prime minister's resignation. Mr Norman quoted part of his letter on the morning following the by-election results, where the Conservatives had lost both seats they were defending.
He posted on social media: "For you to prolong this charade not only insults the electorate, and the people who support, volunteer, represent and campaign for our party; it makes a decisive change of government at the next election much more likely. That is potentially catastrophic for this country."
The prime minister had made a name for himself within the Conservative party as a campaign winner following his role in the 2016 Brexit referendum and subsequently the 2019 snap by-election, where he claimed a decisive victory over the Labour Party lead by Jeremy Corbyn. Many believe the two by-election defeats are likely to tarnish that reputation.
The by-elections were called after the two Conservative MPs resigned in disgrace. Imran Ahmad Khan stepped down in Wakefield having been convicted of sexually assaulting a teenage boy, Neil Parish quit in Tiverton and Honiton after it was revealed he had been watching pornography in the House of Commons.
Whilst a substantial number of Conservative MPs have been embroiled in sexual misconduct scandals, which would be difficult for any party to have to deal with, discourse around them has been framed as a failure on the prime minister and his ability as a leader. It's a commonly held belief amongst pundits that whilst many MPs will be willing to overlook much of the prime minister's poor behaviour, such as what was outlined in Mr Norman's letter to the 1922 committee, the more severe sin of the prime minister is throwing into jeopardy the seats of MPs who are expected to support him.
Comments
To leave a comment you need to create an account. |
All comments 0