£15,000 will be going towards tackling the litter problems in Ross Town Centre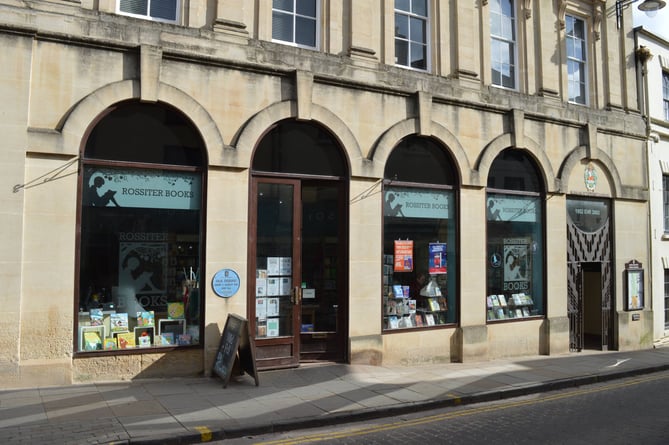 Subscribe newsletter
Subscribe to our email and get updates right in your inbox.
A Ross Town Council committee has voted to put £15,000 towards tackling the litter problems in Ross Town Centre, however some councillors felt that this wasn't enough.
Councillors on the management committee voted to split £15,000 equally between two subcommittees to tackle littering in the town. The cash is going towards the development of an education and publicity campaign to reduce litter.
Chair of the meeting Cllr Julian Utting said that the one of the recipients, the amenities committee, expressed an interest in developing an enforcement campaign as well as education and publicity.
There was discussion about working with Herefordshire Council to employ the use of an enforcement officer for several days a week. However that would require further spending which could not have been voted on at the meeting.
Cllr Stark said that whilst he is not against enforcement, he was under the impression that the money would predominantly be spend on preventing people from dropping litter in the first place.
Cllr Setchfield expressed doubt in the idea of a publicity campaign and said that enforcement would be an effective education campaign insofar that people will know that those littering will face consequences. She said: "I don't think those 'don't drop litter' signs will make any difference whatsoever. They just can't be bothered to put their rubbish in the bin. It's not because they don't know to put their litter in the bin, but because they can't be bothered." She added: "If we enforce that a few times, maybe they'll think twice."
Cllr Roberts suggested that research is done to look at the most effective and successful methods from other authorities at tackling litter.
It's up to the committees who will decide on how the money gets spent, but Cllr O'Driscoll advocated a "carrot and stick" approach rather than focussing just on enforcement alone.
Cllr Lister said: "Doing the publications is all well and good, but they go unnoticed and they become part of the problem."
Comments
To leave a comment you need to create an account. |
All comments 0