Staff at Home Bargains, Monmouth, have spent the last three weeks fundraising for the five-year-old granddaughter of the manager at Brynmawr branch after she was given 18 months to live. 
Ava-Mae has been diagnosed with a rare form of incurable cancer, Diffuse Intrinsic Pontine Glioma (DIPG), and the location of the tumour means surgery also isn't an option. 
Since her diagnosis, Ava-Mae has put together a bucket list which has inspired the team at Monmouth Home Bargains to raise money to fund her completing the list. 
Staff member, Aileen Mitchell, said: "It's just heartbreaking. We really just want to raise as much money as we can so she can do everything on that bucket list. 
"Disneyland was at the top of her list and just through donations on the JustGiving page set up by her family, they have already raised enough money to do that. It's all booked.
"Her grandmother, Michelle Williams, has worked for the company for 15 years and so we felt like we needed to do whatever we can in store to make sure she does everything else on the list."
In the last two weeks, the staff have raised £1,634 in donations through competitions including a 'guess the teddy's name' and 'guess how many sweets are in the jar'.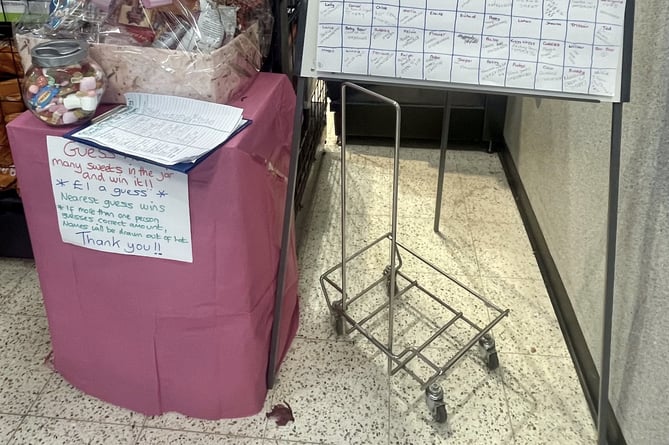 They are planning a soak the staff event and for two male employees to wax their legs for donations. 
Ava-Mae's great aunt, Sarah Williams, says their family are "overwhelmed" by the support as the JustGiving page hits almost £7,300 in donations. 
On the page, she said: "As a family we cannot put into words how much we need your support at this moment in time to ensure we can grant our baby princesses last wishes and make every minute and second worthwhile.
"This news has been soul destroying for the family and they need the support more than ever right now."