For years, the flats have been an eyesore, and the residents of Ross are growing increasingly impatient with their continued state of disrepair. The ongoing saga surrounding the dilapidated three-storey flats goes back several years, with a proposal to redevelop and extend them to four storeys being rejected by a planning inspector last April following an appeal.
The Riverside Inn opposite the flats, another long-standing planning issue, is also an eyesore on the Wye Street town gateway. Coleford-based Denver Rollings sought to redevelop the flats but was turned down on appeal because the four-storey proposal "would no longer form a sympathetic continuation of the adjacent residential terrace" and would be "jarring."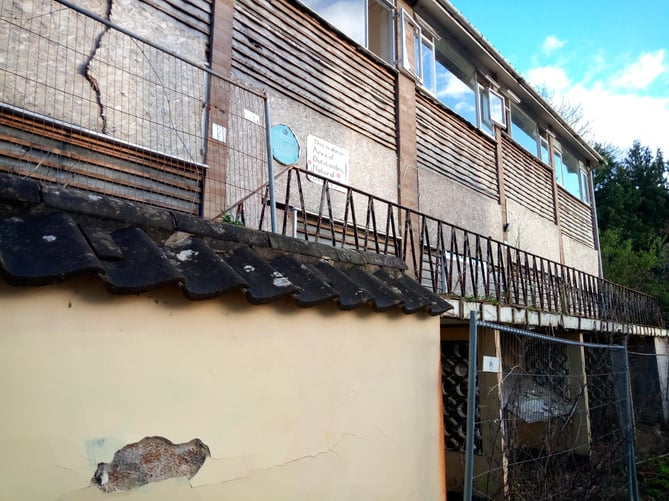 When the blue plaque parody sign made its appearance last year, it sparked a debate on social media, with one person saying, "Not really funny at all. Bloody shameful." Another commented on the flats' prime location in a picturesque area, suggesting they could be transformed into attractive holiday flats, which would be popular with visitors from all over the world.
Others expressed disappointment at the flats' appearance and the missed opportunity for them to become fantastic living spaces. One commenter noted that the derelict pub could also benefit from a similar plaque.
Mr Rollings' appeal against Herefordshire Council's 2021 refusal of planning permission included a request for costs, arguing that the council had acted unreasonably by initially supporting the scheme before rejecting it. The inspector stated that although the council's change of position was unhelpful, it was not unreasonable.