South Herefordshire Golf Club has raised £3000 for Acorns Children's Hospice, a charity that provides care for children with life-limiting conditions.
The funds were raised in honor of Brian Bishop, the club's former president, who passed away in December 2021.
Bishop had been a member of South Herefordshire Golf Club since 1998, serving on various committees and being elected Senior Section Captain in 2002 and Club President in 2016. He was remembered as a friend and a character who supported the club and its members in any way he could.
At the beginning of 2022, Bishop had started fundraising for Acorns Children's Hospice, and the club members continued his legacy by raising the funds. The cheque was presented to Mel Hall from Acorns at the club's AGM by Brian's wife Maureen and eldest son Alex.
The donation is a tremendous achievement and will go a long way in supporting the charity's efforts to provide care for children with life-limiting conditions. The club and its members are proud to have contributed to this cause in honor of their late president.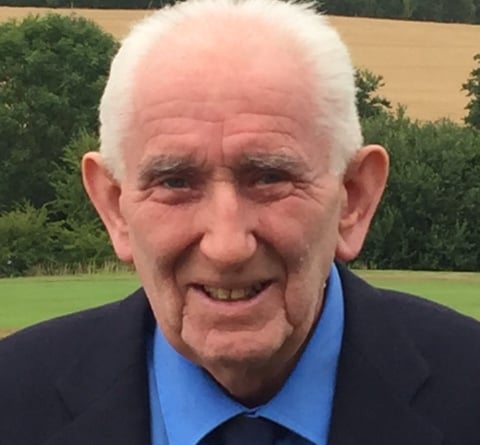 Brian Bishop
(South Herefordshire Golf Club)
Acorns Children's Hospice is providing specialist care and support to families in the toughest of times. The unimaginable can happen to anyone, but when it does, the hospice steps in, offering care and comfort to families with life limiting or life threatening conditions.
Acorns have dedicated teams who provide specialist palliative care for babies, children and young people, as well as emotional and practical support for their families. The hospice's work is not limited to their three locations; they also offer community support for families when and where they need it.
Acorns is committed to providing holistic care to meet the physical, emotional and spiritual needs of each child and family.
Their highly trained and compassionate team of nurses, healthcare assistants, family support workers, counsellors and volunteers provide the care and support needed to make life easier for families who are struggling.
Their work is a lifeline to families, and they are committed to supporting children and their families.
For those interested in supporting the hospice's mission, there are many ways to get involved, including fundraising, volunteering, and donating. Those who wishes to make donations to the charity can do so on the website acorns.org.uk/get-involved/donate