Gazette readers share their thoughts on the planning battle for a new McDonald's drive-thru restaurant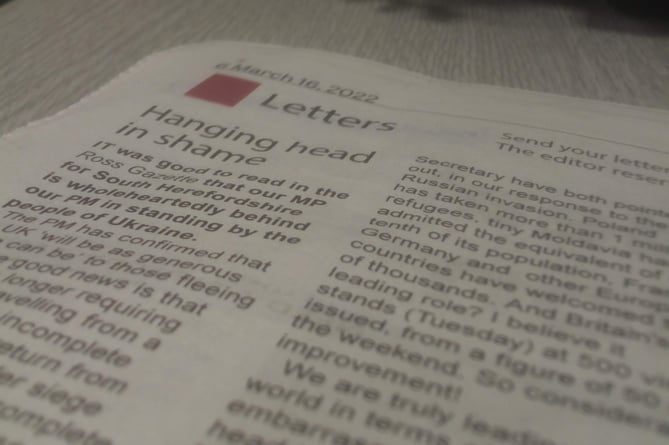 Readers' letters, Ross Gazette
(Tindle )
Subscribe newsletter
Subscribe to our email and get updates right in your inbox.
The Gazette reported last week on concerns raised by John Kyrle High School (JKHS) on the planning battle for a new McDonald's drive-thru restaurant, saying it fears for students' safety crossing the busy A40 near the junction with the congested dual carriageway roundabout.
The objection was one of more than 220 sent to Herefordshire Council planners about the proposed development of a 0.73-hectare grassland site off the new St Mary's Garden Village estate in Ross-on-Wye.
Readers weighed in on the school's response as well as posted suggestions on how the development could be made safer for crossing school children.
Lynne Shuker echoed the sentiments of many commentators, the said: "One, teach the kids how to cross the road safely; two, Have a crossing installed; three, put a triangular warning sign up for drivers saying 'take care children are likely to be crossing'."
Enikő Zsohár suggested that the county council could make a difference with a traffic light and reducing the speed limit to 30mph. Adding tha it wouldn't cost a lot and would allow everyone to safetly walk to McDonald's, as well as Labels, KFC, Burger King and Starbucks.
A number of readers welcomed the fast food service, saying that it would be good for the town. Nigel Maud said: "Ross needs this for jobs and revenue. No more dangerous than KFC or Burger King. JKHS need to focus on teaching or a solution, not simply a political statement." Elaine Redding added: "Up to 2,400 cars a day, that could really have a positive impact on our town, if even a fraction of those people decide to come into Ross and shop."
Several comments felt that McDonald's was being singled out and that the busy A40 is a danger to those generally crossing the A40. There were a number of commenters suggesting that a foot bridge would be ideal. Martin Matthews said: "Maybe the problem isn't what gets put up, but more the poor plan of access." However Claire Newton replied: "Whenever I've approached the council about a flyover or footbridge in the past, I was told there needed to be a certain number of casualties or deaths happen in a specified period of time for it to be considered a viable option."
Comments
To leave a comment you need to create an account. |
All comments 0