Ross left reeling by Dales demolition
Sunday 15th May 2022 10:00 am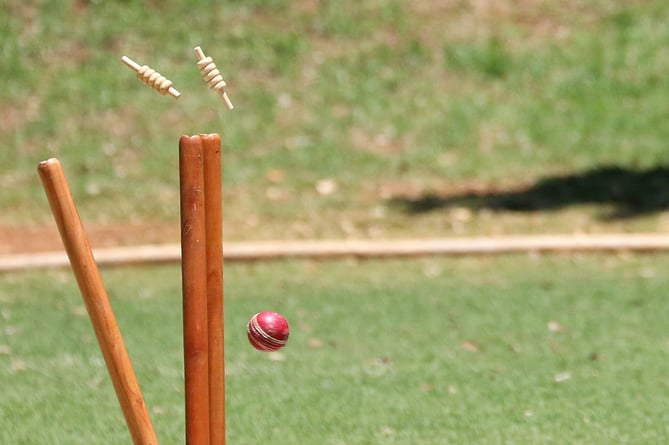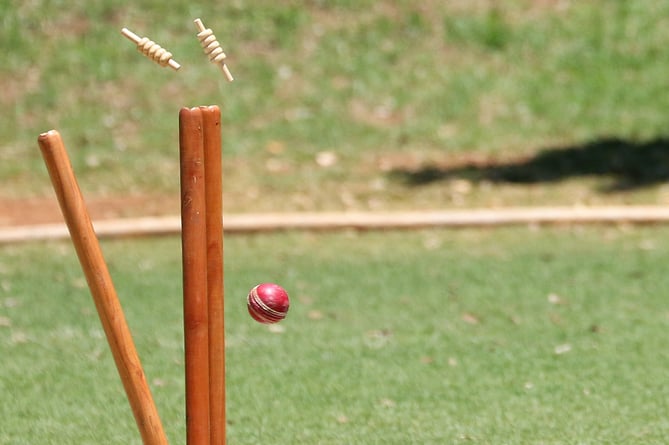 Subscribe newsletter
Subscribe to our email and get updates right in your inbox.
ROSS CC 1st XI were rocked as hosts Dales CC skittled them out for 51 in their Marches League Division 2 clash.
The visitors were hopeful of scoring some runs in the sunshine after winning the toss and electing to bat.
But only skipper Tony Laws with 14 made double figures and three batsmen suffered ducks before they were dismissed in 26.3 overs.
In reply, Dales romped to 55 without loss in just 10.4 overs.
But the 2nd XI at least managed 10 points from their 'losing draw' at home to Bartestree & Lugwardine 3rds in Division 3.
The hosts set a target of 167-8 off their 40 overs, with Alexander Springer, Luke Timewell and Paul Morris all taking wicket braces.
In reply, Springer and Thomas Edwards both scored 39s, while opener Richard Jeffrys hit 30.
The game went right down to the last ball, with Ross falling just one run short on 166-9 but taking 10 points to their hosts' 14.
Goodrich enjoyed another big win away to Luctonians 1st XI in Division 1, though, scoring 286-4 in their 45 overs, Harry Porter firing 73, Sam Griffiths 46, Chris Tookey 44, Andrew Brown 38 and Sean Weller an unbeaten 35.
The hosts were then dismissed for 129, James O'Brien landing 4-29 off 10 overs, and Jake Jarrett and Tookey taking two apiece.
But league mates Fownhope Strollers 1st XI failed to make 100, dismissed for 99 in 34.2 overs at Canon Frome.
Opener Richard Lerego top-scored with 24, but the hosts had little trouble reaching 103-4 in just 16.4 overs, Doug Roberts taking two of the wickets.
Ethan Lerego hit a magnificent mid-order 108 off 74 balls for Strollers 2nds, who missed out by three runs on catching hosts Burghill, Tillington and Weobley 3rds in Division 3 but secured 12 points from a 'losing draw'.
The home side scored 262-9 off their 40 overs, Nick Terry securing a five-wicket haul and Ben Boswell landing two.
In reply, opener Patrick Tandy hit 51 but Strollers were 74-5 before Lerego began his charge, firing 14 fours and three sixes in his unbeaten knock as the visitors came agonisingly close with 259-9.
Woolhope 1st XI beat visitors Wormelow 1sts by five wickets in Division 1, Matthew Windley and Dom Larkin both taking four wickets to help dismiss them them for 104 in 36.1 overs.
Ben Owen then top-scored with 33 as the hosts reached 106-5 in 25.4 overs.
Woolhope 2nds hit 165-9 off their 40 overs away to Canon Frome 2nds in Division 3, opener Matt Taylor firing 65 and Nick Black 32.
But the hosts reached 166-5 in 35 overs to claim the victory, despite three wickets from Richard Watts.
Aston Ingham's 1st XI beat Thornbury 2nds by eight wickets at home after dismissing the visitors for 148 in 39.5 overs in their Gloucestershire League Division 1 clash.
Tim Dulson took 4-20 off 5.5 overs and Ollie Dennis 2-18 off seven, before opener Will Green with an unbeaten 52 and Josh Loade with 53 guided Aston to 151-2 in just 27.2 overs.
The 2nd XI also won by five wickets away to Forest Exiles 1st XI at Aylburton in the Cheltenham/Gloucester/Forest Premier Division.
Andrew Gardiner with three wickets, and Toby O'Neill and Luke Ward with two apiece did the damage to skittle Exiles out for 154 in 40 overs.
Dave Lacey then hit an unbeaten 50 and Clyde Breetzke 30 to guide the visitors to 156-5 in 36.5 overs.
The 3rds were on the wrong end of a 10-wicket defeat, though, all out for 89 after at one point being 26-7 away to Bream 1sts in C/G/F Division 1 West, the Foresters then cantering to 93 without loss in 20 overs.
The 4th XI also lost out by 98 runs away to St Briavels 2nds in Division 2 West after being set a target of 195-5, Peter Kelsall and Alex Cluley taking two wickets each.
Only Mark Fernandez-Ford made double figures in reply scoring an unbeaten 45 as the visitors were all out for 95 in just 19 overs.
Richard Howell scored 40 and Neil Roche 27 not out as Newent 1st XI set derby visitors Redmarley a target of 192-7 in their Gloucestershire Division 2 match, Ben Gwilliam taking three wickets.
They then dismissed them for 163 in 36 overs to win by 29 runs, Gwilliam top-scoring with 37 as Richard Henry took four wickets and Jack Cowles three.
Newent Lions were humbled by Corse & Staunton 3rds in C/G/F Division 1 West, skittled out for 68 in 20.2 overs after being set a target of 292-3 by the hosts.
And the 3rds also lost out by 157 runs away to Woodpeckers 2nds in Division 2 West, all out for 90 in 32.3 overs after being set a target of 247-8 off 40 overs, with Oliver Curtis landing three wickets.
Dan Gale scored 38 and Andrew Bevan 30 as Dymock 1st XI were dismissed for 139 in 39.1 overs away to Cheltenham Civil Service 2nds in Gloucestershire Division 4.
And the hosts grabbed a five-wicket win scoring 140-5 in reply with 3.2 overs to spare.
The 2nds were pipped by 11 runs at home to Highnam Court 2nds in C/G/F 2 West, after being set a target of 143-9 off 40 overs, Dave Manns and David Williams both helping themselves to three wickets.
Williams hit 31 and Warren Evans 26 in reply, but they were all out for 132 with four balls left.
Comments
To leave a comment you need to create an account. |
All comments 0