Monross Trailblazers have been going the extra mile in marathons, half-marathons, hill runs and parkruns.
Vanessa Ward (below right) finished the 26.2-mile London Marathon in 4 hours 6 minutes, while Mark Scrivens came home in 4.55 despite a bad knee.
In the Cardiff Half Marathon on the same day, Rob Nicholls ran a PB 1 hour 18 minutes, while clubmate Emma Davies also impressed, coming home in 1.49 (pictured right).
Elsewhere, Alice Taylor took part in the Chippenham Playing Fields parkrun and was first woman home in 19 minutes 56 seconds.
Tony Davies also participated, and used it as part of a long run, finishing 64th in a time of 31.56, while Sophie Williams volunteered at the event and Gavin Jones tail walked.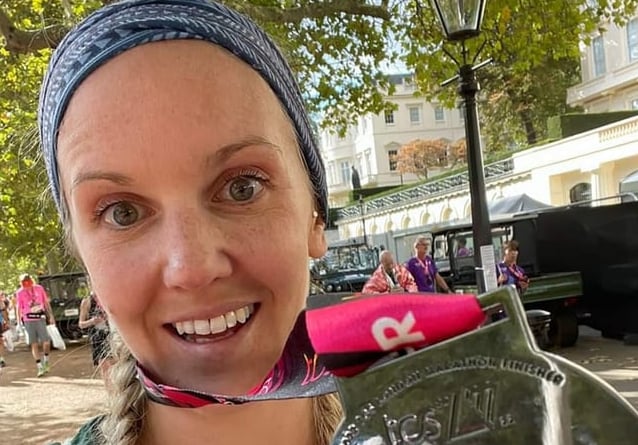 Gavin also ran the Fan Fawr Fell Race, the first counter in the WFRA Winter Hill Series, finishing 19th in a time of 19.51 in the two-mile race which had a 1000ft elevation.
Rob Nicholls also set the benchmark in Saturday's Ross-on-Wye Parkrun, coming home fastest in 18.03.
Dan Sandford of Forest of Dean AC was 2.02 behind in second followed 14 seconds later by fastest woman on the day, Gloucester AC's Briony Bishop.
Megan Elliott of Beeston AC was next lady home in 23.20
A bumper field of 103 runners and walkers launched out at the free weekly event, which saw no less than 13 PBs set.
They included Philip Mainwaring in 23.24, Jeremy Creasey in 23.45 and Jamie Gough in 24.10.