Taking a break from campaigning for the upcoming local elections, Ross-on-Wye Mayor Cllr Ed O'Driscoll showcased his musical talents to support a cause dear to his heart. 
Over the weekend, Ed, the lead singer of Ross-based band The Forfeits, performed at a charity ball for the British Heart Foundation (BHF).
The event, held at the Left Bank in Hereford, was organised by one of the cardiac rehabilitation nurses who had worked with Mayor O'Driscoll after he suffered a heart attack in October last year. The charity ball raised an impressive £6,000, all of which will be used to support local Herefordshire initiatives and improvements in cardiac care.
When The Forfeits were approached to perform, the band members did not hesitate to donate their time to this worthy cause. Ed shared his sentiments with the Gazette, saying, "It's obviously very close to my heart! It was a really great event, and everybody seemed to enjoy themselves."
The charity ball brought together a diverse group of attendees, all united in their commitment to supporting cardiac care. Ed added, "It was slightly surreal seeing my cardiologist dancing his socks off all night, especially as the last time I saw him, the circumstances were very different."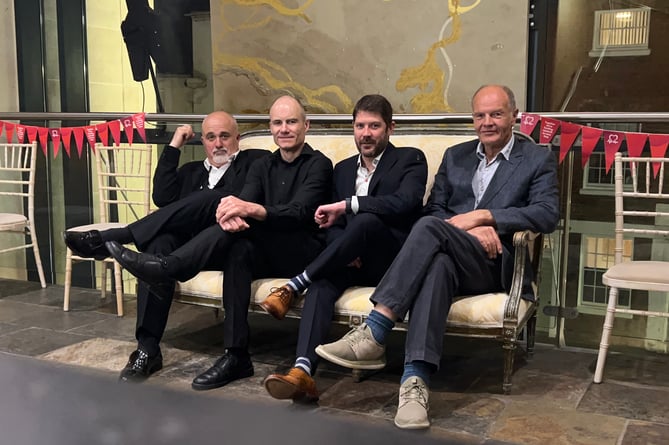 The Mayor and his bandmates are delighted with the money raised and proud to have played their part in supporting the British Heart Foundation. The success of the event highlights the power of music and community spirit in making a positive impact on local initiatives and health care improvements.