Local author writes another thriller
Wednesday 5th September 2018 7:00 am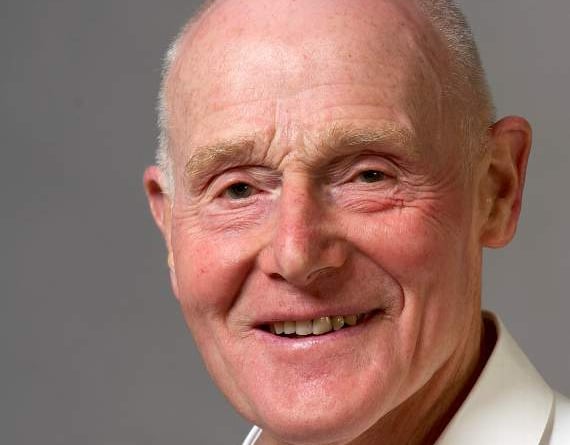 Subscribe newsletter
Subscribe to our email and get updates right in your inbox.
Colin ?Butler, from Ledbury, has written a new novel, Dangerous Knowledge - a fast-paced thriller which takes the reader on a roller-coaster ride. Don't trust your friends, don't trust your enemies and know you're expendable in the world of Dangerous Knowledge.
Colin told the Ross Gazette: "It's a story of spies, lies and treachery, a story that keeps moving. There are plenty of deceptions, people coming to sticky ends, and complicated plot lines, which keep the tension going and the pages turning!
"The story is based on fact of a sort, a huge tidal wave which hit 5,000 years ago, caused by a natural landslip off Spitsbergen. In my novel it is a gas find in the North Sea which keeps the tension going. All the way through you are on edge - will it or won't it happen?"
Colin added:?"I've always wanted to write fiction and this is the kind of book I like to read, and I think others will too. It is straightforward and suitable for ages 16+.
"The story, although adventure, has an emotional clout which is much closer to home, which people can relate to."
Dangerous Knowledge is the second novel of a trilogy. 'Death by Drowning' was the first. Colin is currently putting the finishing touches to the third novel, which will be published later this year.
Colin said:?"I have been writing all my professional life and I used to be a Professor of German in Toronto. I moved to Ledbury five years ago to be close to my family, but I lived in Canterbury before that."
"I have also written a book about Shakespeare, on how his plays are put together. As an actor, Shakespeare's craftsmanship created a different kind of play. He knew how his actors would move, how long it would take them to get across the stage, how the lines would be delivered etc."
He added:?"In Dangerous Knowledge there are a range of characters, and those characters are under a lot of pressure - the question is, how are they going to behave?
See the full story in this week's edition of the Ross Gazette, or subscribe to our online edition here
Comments
To leave a comment you need to create an account. |
All comments 0