Henson the hero with 85 in Aston run chase nail-biter
Saturday 11th June 2022 6:00 pm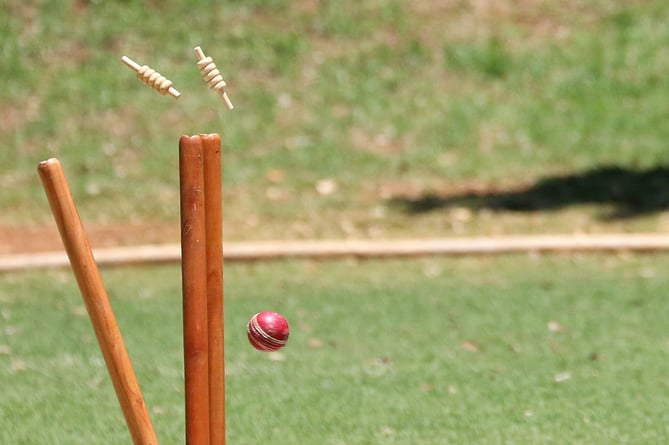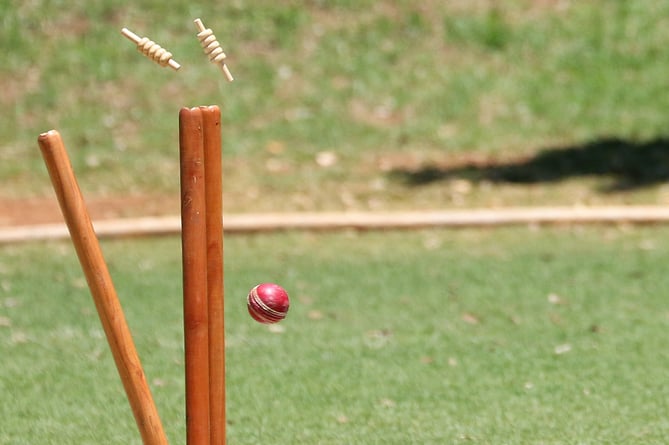 Subscribe newsletter
Subscribe to our email and get updates right in your inbox.
OLIVER Henson produced a captain's innings as his 85 runs helped guide Aston Ingham 1st XI to a tight two-wicket win at Chipping Camden.
Things looked bad for the visitors when they were three wickets down with just four runs on the board in Saturday's Gloucestershire Division 1 clash.
And they were still staring down the barrel in pursuit of Chipping's 204-7 off 45 overs when James Benn holed out for 19 to leave them 38-4.
But Henson on 13 was joined by Tim Dulson and the duo steadily hauled Aston back into contention with a 95-run stand, the former passing his half century shortly before the latter was bowled for a 45 that included six fours (133-5).
New man Jack Carpenter played second fiddle to Henson as the new pair added 36 before falling for seven (169-6).
Dan Smith's quick departure for a duck (169-7) then left Aston rocking, and Henson's dismissal to a catch shortly afterwards (179-8) meant 25 were needed with two wickets remaining.
But tailenders David Skyrme with an unbeaten 12 and Oli Dennis with 19 not out took them over the line to 207-8 with eight balls to spare, a result which leaves them fifth.
Skyrme had earlier taken two wickets, while five other bowlers took one apiece - Jack Carpenter, Oli Dennis, Anthony James, Noah O'Neill and Dan Smith.
The 2nd XI also had a nail-biting run chase at home to Cheltenham/Gloucester/Forest Premier high-flyers Eldersfield 1sts, but missed out by 10 runs.
The visitors were dismissed for 137 in 37.5 overs, with skipper Luke Ward taking four for 18 and Phil Aubrey and Tony O'Neill sharing wicket braces.
But although six batsmen made double figures in reply, none could manage a sizeable score, Ward top-scoring with 23 not out, and they ran out of overs on 127-9.
The 3rd XI lost out by 70 runs at home to Cinderford St Johns in Division 1 West, Phillip Leighton taking three wickets in the visitors' innings of 188-8, and Mark Landon and Kai Haines two apiece.
Aston struggled to get the scoreboard going in reply, Tom Parsons top-scoring with 31, backed by skipper Martin Jukes with 20, and they limped to 118-9 in their 40 overs.
Huntley 1st XI skittled the Aston 4ths for just 82 in Division 2 West in 31 overs, Kris Abbott starring with the ball with four for 15, backed by Colin Reeves and Harrison Vickery with wicket braces as only three batsmen reached double figures.
And the hosts needed just nine overs to race to 83-1, Richard Bowman firing 50 not out and skipper Jon Green 23.
Sam Griffiths fired a brilliant 138 and Harry Porter a superb 114 as Goodrich 1st XI compiled a huge 341-1 at home to Kington in Marches Division 1.
Kington reached 216-8 in reply in their 45 overs to finish 125 runs short, Jack Lewis taking three wickets and Jake Jarrett two.
The result leaves Goodrich second, and followed a much tighter Forest of Dean Midweek 20-20 win by just two runs over Cinderford St John.
The hosts hit 153-7, Jack Waldis top-scoring with 42, backed by Matt Young with 38 and Ralph Heaven Richards with 26.
And it went down to the last ball, with the visitors falling just short on 151-5, Edd Farrow taking two wickets.
Fownhope Strollers 1st XI were blitzed by 168 runs at home to Garnons in Marches Division 1 after the visitors compiled 264-5 off their 40 overs, George Wood-Cole snaring a wicket brace.
In reply Strollers never really got going, Wood-Cole top-scoring with 13 and they were all out for 96 in 23 overs.
Six wickets for Ben Park and two for Shaun Weaver helped Woolhope 1st XI dismiss Luctonians for 142 in 37.4 overs in the same division.
And 44 from opener Jamie Simpson, 29 from Weaver, 27 from Dom Larkin, and 24 from Jake Price helped the hosts to 145-5 in 24 overs to leave them third.
The 2nds finished 30 runs ahead of hosts Dales in Division 3, firing 158-8 in their 40 overs, including 59 for Seb Slocombe and 51 for Matt Taylor.
George Griffin then took four wickets as Dales were restricted to 128-7 in reply.
Newent 1st XI fell 74 runs short of Langford CC's 216-4 target in their Gloucestershire Division 2 clash.
Thomas Morley with 28 and Richard Henry with 27 top-scored for the hosts in reply, who struggled to 142-8 in their 40 overs.
The Lions also lost by 75 runs at Bream on Saturday in C/G/F Division 1 West after being set a target of 224-6, Braden Stonehouse and Wayne Phillips taking wicket braces.
Josh Ralph fell lbw one short of his half century in reply, backed by 33 from Stonehouse and 23 from Charlie Edgell, but the tail fell away and they were dismissed for 149 in 33 overs.
At least the 20-20 side had reason to celebrate in midweek, with a 121-run Gloucester Evening League home win over with Shurdington.
Callum Howells fired 91 and George Bennion 52 as Newent raced to 202-5.
And the visitors weren't at the races in reply, only opener Jayesh Patel offering any sort of resistance with 37 not out as they limped to 81-8
James Field took three wickets and Andrew Bevan two for Dymock 1st XI as visitors Frocester set a target of 198-8 off their 40 overs in Gloucestershire Division 4.
Seventh man Matthew Barratt hit 72 before holing out in reply, but the hosts fell 27 runs short, all out for 171 in 39 overs.
The 2nds enjoyed an eight-wicket win away to Woodpeckers 2nd XI in C/G/F Division 2 West though, Oliver Williams taking three wickets, and Dave Manns, Mike Cale and skipper David Williams two apiece as they bowled them out for 131 in 35 overs.
Dymock needed just 29 overs to reach 133-2, the captain firing an unbeaten 39 and Oliver Williams not out 32.
Comments
To leave a comment you need to create an account. |
All comments 0