Lidl submits new plan to redevelop business park
Sunday 11th September 2022 6:00 am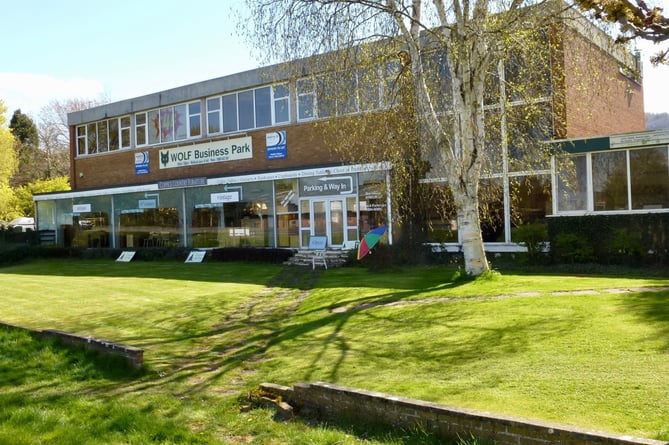 Budget retail giant Lidl is making a new bid to redevelop the Wolf Business Park near Ross town centre.
()
Subscribe newsletter
Subscribe to our email and get updates right in your inbox.
BUDGET supermarket giant Lidl says it has lodged a new bid to open a store at a town business park – despite already losing an appeal on developing the site amid fierce opposition from retail rival Morrisons, planners and the town council.
The impact on Ross town centre was cited as a key reason for refusing the appeal last September, while planning inspector Philip Major was also critical of the retailer's intention to build a "standard rectangular box" on a main route into the town at the Wolf Business Park.
Lidl claims it will provide a multi-million-pound investment in the local community, and will create up to 40 new full-time equivalent jobs at the store.
It says it has submitted a new hybrid scheme for the site off Alton Road, which hadn't appeared on the Herefordshire Council planning portal by the time the Gazette went to print yesterday.
The new bid for full planning permission on the northern part of the site would see the business park buildings demolished to make way for a food store.
An outline plan has also been submitted for new employment premises on the south side, and Lidl say that could also support 60 or more other jobs.
The overall scheme includes upgrades to the access and improved pedestrian facilities to boost sustainable travel to the town centre.
If the store gets the go ahead, Lidl bosses say there will be 114 car parking spaces, including six disabled spaces and eight parent and child spaces.
Secure covered cycle storage will also be provided for 30 bikes.
Proposed opening hours are 8am to 10pm Monday to Saturday, including bank holidays, and 10am to 4pm or 11am to 5pm on Sunday.
A Lidl spokesperson said: "Following significant consultation with the local community and Herefordshire Council, we took the decision to withdraw our original application to allow a clean resubmission that suitably addresses the outstanding matters.
"We are extremely grateful to the local community for all the support we have received locally for this scheme.
"All comments received through the consultation process have been extremely helpful to us in refining our proposals."
Lidl's previous bid reckoned that about 15 per cent of convenience shopping would be diverted to its store, with about 2.5 per cent for big ticket items such as electricals – or comparison goods – while the council put a figure of 17.5 per cent.
The planning inspector ruled last year that the diversion of trade from town centre retailers was likely to impact on more specialist shops in the town.
Mr Major said the most significant impact on convenience shopping would be on the big players such as Morrisons and Aldi but it would also affect smaller shops such as Spar and One Stop.
"The very fact that the likes of Morrisons and Aldi offer convenient car parking is more likely to attract customers who will make linked trips to other town centre outlets…
"The diversion of trade from the larger town centre retailers is likely to impact on other more specialist shops and services, with which the town centre seems to be well supplied."
"As such I consider that any reduction in town centre convenience shopping is also likely to reduce the turnover of smaller town centre shops because of that loss of linked trips."
The council had proposed three alternatives to using the business park: Kyrle Street/Brookend Street, Trenchard Street/Homs Road and land near the Ashburton Industrial Estate.
Mr Major also said the "commonplace and bland" design "fell short of what might be expected in this locality".
"It is not for me to deliver design advice, but this gateway site to an historic town within the AONB deserves a design befitting of that context," he said.
Andrea Wolf said when the first Lidl plan was being considered by planners: "This is a really difficult situation for us. Without this investment from Lidl, we can't see a future for the Wolf Business Park.
"Tenants are leaving, and we can't find new ones because of the state of the buildings.
"We've been looking for answers for years and, put simply, we can't afford to carry out the required work to make this site viable."
Comments
To leave a comment you need to create an account. |
All comments 0